Dizziness Story Sheet
Vin is 78 years old and is generally healthy. After his wife passed away four months ago, Vin moved in with his daughter Mai and her family. Vin manages most things on his own, but Mai takes care of the more physical chores. Vin is not currently a home care client.
While playing with his grandchildren one evening, Vin became dizzy and unsteady on his feet. He fell down a small staircase outside on their porch. He was not sure if anything was broken, but felt very sore and dizzy. Mai called 911 and Vin was taken to the local emergency department by ambulance.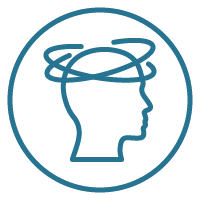 Vin felt confused and light-headed as he waited in the emergency department. Since he arrived in the emergency department in the evening, a physiotherapist was unable to assess Vin for fall risk. The nurses and physicians had difficulty accessing Vin's previous medical history. Luckily Vin's daughter had filled in the
My Care Plan
medication list.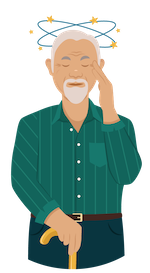 Before going home, the health team went over some common causes of dizziness with instructions to follow up with his primary care physician in one week.
Common Causes of Dizziness
Low blood pressure, this might be due to dehydration or medications.
Dehydration
Fainting or passing out is a condition to talk to your doctor/care provider about.
Vin was lucky that he did not break any bones from his fall. In the month following his hospital visit, Vin has met with his doctor who reviewed and adjusted his medication schedule. Vin and his daughter learned how medication can cause dizziness and appreciated when Vin's pharmacist went over each medication, providing them with written instructions on proper administration, and warnings of side effects.
Vin continues to use his cane, and his daughter bought him a shoes with good tread. To maintain his strength, Vin is taking a gentle exercise class once a week at a local community centre. He is cautious when he gets up out of the chair and keeps his cane with him at all times. Vin feels more confident and in control of this health.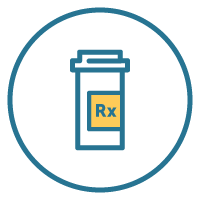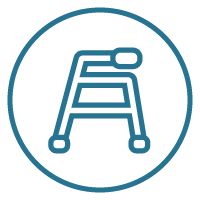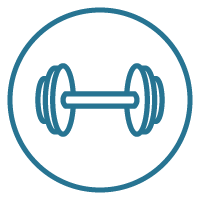 Preventing Falls
Modify your environment (fewer rugs, remove tripping hazards);
Have good lighting;
Have assistive devices and mobility aids conveniently placed (e.g., cane, walker, handrails, or grab bars);
Participate in exercise classes for fall prevention to maintain strength and balance;
and Wear proper fitting footwear.
Preventing Lightheadedness & Dizziness
Some medications can make your loved one feel dizzy or lightheaded. Talk to your loved one's doctor or nurse about medications and side effects;
Stay hydrated;
Stay active and exercise daily;
Instead of large meals plan more frequent smaller meals;
Rest after eating;
Sleep with head on a pillow(s); and
Avoid very hot places (e.g., hot tubs, hot showers or baths).